My team is friendly and sincere. Collectively, they have an extensive background in dental and orthodontic care, and each team member is well trained to provide the highest level of customer and clinical service.
I could not be more proud to work with this staff and appreciate their dedication to Skyline Orthodontics and our patient family.
— Dr. Rothe
Ashley
Scheduling Coordinator
"I like seeing patients excited with their smile after treatment!"
It will be Ashley's friendly voice you hear when you call the office, and you'll meet her at the front desk. She schedules and confirms appointments, accepts payments, and follows up with our new patients and families. Ashley says she's glad to be part of a team that works hard and has a good time, with everyone pulling together to keep our patients smiling!
When she's not at Skyline Orthodontics, Ashley enjoys time with her husband Rob and two children, Charlotte and Noelle. She likes baking and the family loves to travel.
Kristin
Financial Coordinator
"I love meeting new people and helping them with any insurance and financial concern!"
Kristin grew up in Western Nebraska and has lived in Omaha since 2003. She joined the team in July 2017. Kristin is married and the couple welcomed their first daughter in August 2016. In her free time, she enjoys spending time outdoors, relaxing, traveling and spending time with her husband and daughter.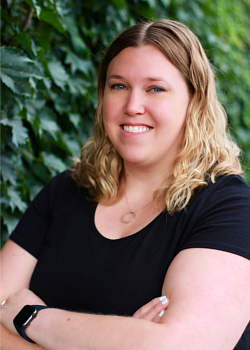 Gina
Treatment Coordinator
"I love seeing the before and after transformations and watching my patients' confidence grow!"
Gina has worked with us since 2011 and does her best to help the practice succeed by being a team player and keeping up to date with continuing education. Prior to her dental career, she graduated from Iowa Western Community College in 2009, where she became DANB certified.
Gina is married to her husband and they have a daughter named Maci, a son named Owen, and a dog named Cali. In her free time, Gina enjoys spending time with friends and family, being outside, and taking her dog out for walks.
Kelsey
Orthodontic Assistant
"I enjoy getting to know our patients over the course of their treatment and seeing their end results!"
You will meet Kelsey in our clinic, where she assists Dr. Rothe with various procedures. In addition to chairside assisting and direct patient care, she also supports our other staff throughout the office. For Kelsey, working with Dr. Rothe and our team means days spent with compassionate people who want only the best experience and end results for every patient!
Outside the office, Kelsey spends much of her free time with friends, family, and her Chocolate Lab, Auggie. She likes reading, cooking, traveling, and being outdoors.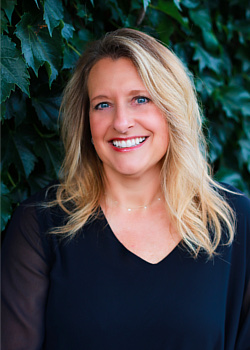 Kim
Orthodontic Assistant
"I like interacting with and getting to know our patients and families. Everyone is excited to get a new smile and that excitement is contagious!"
Kim provides chairside assistance during procedures: helping Dr. Rothe as she creates new smiles. She also works directly with patients and supports her teammates. Kim says she loves the kind and efficient atmosphere created by Dr. Rothe and the staff, with everyone working together to provide the best care for our patients!
Kim spends many weekends camping, kayaking, and enjoying the outdoors with her husband Brad and their two grown children, Nick and Emily. She loves photography almost as much as she loves the family's two fur babies, Lily and Rosie, and attending St. James Catholic Church.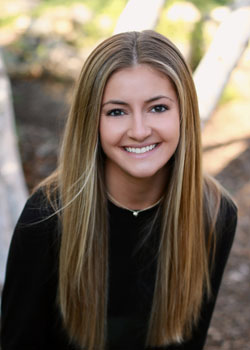 Stephanie
Assistant
"I enjoy interacting with all our patients. I especially like removing braces at the end of treatment, and seeing each patient's excitement and smiles!"
Stephanie assists Dr. Rothe with placing brackets, regular adjustments, and removing braces. She also takes X-rays, iTero® scans, and impressions. Stephanie recently finished her bachelor's degree and is applying to dental schools; her goal is to become an orthodontist. She says she loves working with and learning from Dr. Rothe and the other assistants as they create healthy bites and great smiles!
Much of Stephanie's free time is consumed by her new Beagle puppy, Cooper. Her little buddy keeps her busy with walks, runs, and lots of play time. She also enjoys being with family and friends.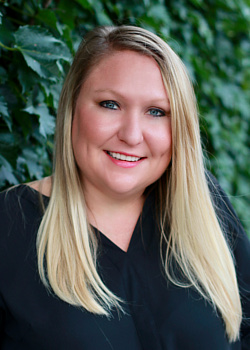 Angelina
Orthodontic Assistant
"I enjoy making patients learn to love their smiles and making their bites healthier. The relationships I gain with patients mean so much to me!"
Angelina has been assisting Dr. Rothe with quality patient care, a positive attitude, and a friendly smile since 2011. One of Angelina's favorite aspects of her job is working with Dr. Rothe. She appreciates her exceptional knowledge of orthodontics, the quality of patient care she gives, and her overall kindness. Angelina is an integral part of our team: giving patients great care and an impeccable experience while they go through orthodontic treatment.
Angelina is married to her husband Jeremy, and has two wonderful children, Jaxson and Ali. She loves spending all her free time with family — it is priceless!