My team is friendly and sincere. Collectively, they have an extensive background in dental and orthodontic care, and each team member is well trained to provide the highest level of customer and clinical service.
I could not be more proud to work with this staff, and I appreciate their dedication to Skyline Orthodontics and our patient family.
— Dr. Rothe
Kristin
Financial Coordinator
"I love meeting new people and helping them with any insurance and financial concern!"
Kristin grew up in Western Nebraska and has lived in Omaha since 2003. She joined the team in July 2017. Kristin is married and the couple welcomed their first daughter in August 2016. In her free time, she enjoys spending time outdoors, relaxing, traveling and spending time with her husband and daughter.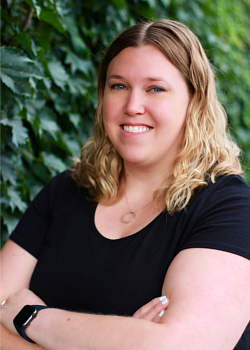 Gina
Treatment Coordinator
"I love seeing the before and after transformations and watching my patients' confidence grow!"
Gina has worked with us since 2011 and does her best to help the practice succeed by being a team player and keeping up to date with continuing education. Prior to her dental career, she graduated from Iowa Western Community College in 2009, where she became DANB certified.
Gina is married to her husband and they have a daughter named Maci, a son named Owen, and a dog named Cali. In her free time, Gina enjoys spending time with friends and family, being outside, and taking her dog out for walks.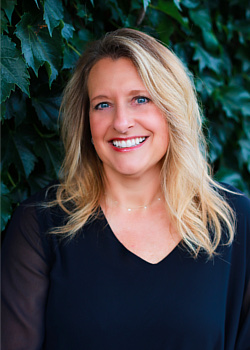 Kim
Orthodontic Assistant
"I like interacting with and getting to know our patients and families. Everyone is excited to get a new smile and that excitement is contagious!"
Kim provides chairside assistance during procedures: helping Dr. Rothe as she creates new smiles. She also works directly with patients and supports her teammates. Kim says she loves the kind and efficient atmosphere created by Dr. Rothe and the staff, with everyone working together to provide the best care for our patients!
Kim spends many weekends camping, kayaking, and enjoying the outdoors with her husband Brad and their two grown children, Nick and Emily. She loves photography almost as much as she loves the family's two fur babies, Lily and Rosie, and attending St. James Catholic Church.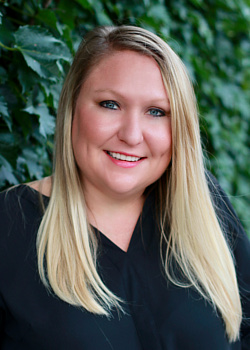 Angelina
Orthodontic Assistant
"I've chosen to be a part of the orthodontics specialty as my career because I am passionate about helping patients gain a healthy bite and a beautiful smile. With that, I greatly enjoy the relationships we gain on a personal level with the patients."
Angelina graduated from the dental assiting program at Metro Community College in 2006. Throughout her career, she has chosen orthodontics because she loves to see how a healthy bite and smile can impact patients. She also enjoys the specialy of orthodontics because of the relationships we gain from our patients throughout their treatment.
She is married to her husband Jeremy. They have two children, Jaxson and Ali, and their family dog named Frosty.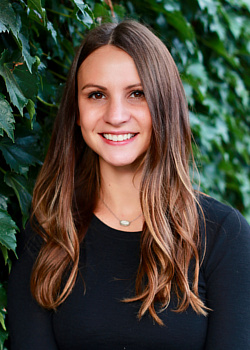 Chelsea
Orthodontic Assistant
Chelsea has worked as a dental assistant since 2011. She went to Southeast Community College where she graduated with a dental assisting degree and became DANB certified. Chelsea assists Dr. Rothe during procedures, and she enjoys etting to know all her patients on a personal level and making them feel comfortable and at ease. She also enjoys seeing our patients' final end result and seeing their confidence grow!
Chelsea currently resides in Bennington with her husband Charlie. They welcomed their first daughter, Emerson, in March 2019. In her free time, besides taking care of a busy toddler, she enjoys spending time with friends and family, being outside on the lake and watching any sporting activity.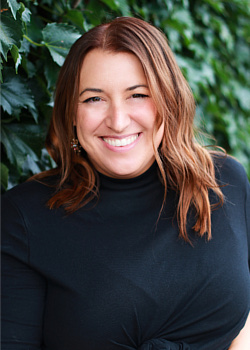 Tonya
Orthodontic Assistant
'"I feel very fortunate that my work allows me to see so many cool positive changes in our patients; I'm very lucky to do what I do!"
Tonya has been working in orthodontics for over 12 years and has loved every minute of being able to see so many amazing people's lives change. She feels it is incredible to witness patients' self-confidence increase because of their new smile, and she is grateful to have played a part in the process.
Tonya moved to Omaha from the Kansas City area. She is married, and they have two fur babies. She loves to travel, read books, listen to music and spend time with her friends and family.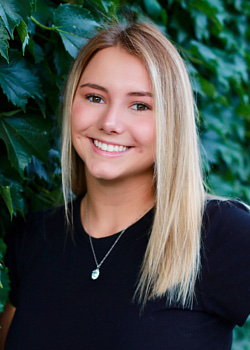 Amanda
Orthodontic Assistant
"I love watching our patients' confidence grow through their journey with us! I'm happy to be a part of this amazing team!"
Amanda was born and raised in Omaha, NE. She grew up with 10 siblings and 5 dogs. Amanda obtained her Dental Assistanting certificate in February 2021, and she joined Skyline Orthodontics in September 2021. In her free time, she enjoys learning about the stars and planets. She also enjoys being with her friends and family.
Amanda is so excited to continue learning and expanding her career in the orthodontic field!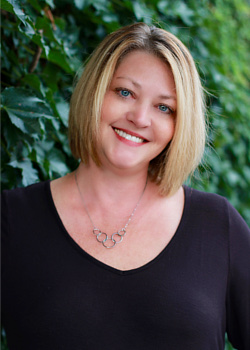 Sonia
Scheduling Coordinator
"I love seeing how excited our patients are when their braces come off and they see their beautiful, new smiles!"
Sonia is the scheduling coordinator. She enjoys working with the team at Skyline Orthodontics becasue it's like a family. Dr. Rothe's kindness is contagious, and the atmosphere is fun and positive.
Sonia lives in Fremont, NE with her husband and three daughters: Chloey, Ella and Aubrey. Sonia enjoys spending time with family and attending her girls' activities. She also likes to spend time outdoors, planting flowers, playing with her cats and airboating.